Et Cetera, Et Cetera
Blog Design
I designed my own blog (which is on a weird Django-based platform that my husband is running), but my blog redesign is only partial, so please don't judge me by it! For a better idea of what I can do, check out Summer Scraps (or better yet, ask her!) or look at the variety of printables I have available in the "Free Stuff For You" tag.
Since I am fairly amateur, and love doing design, my prices reflect that. I don't plan on doing this as a business—just as a side, extra-cash thing. So far, I only know how to do Blogger and plain CSS/HTML design, so a Wordpress design would be more simple (just the images/you would have to apply it yourself, unless you wanted to give me access to your account so I could play around with it.)
Basic blog design (header, background, button, fonts, post separator, signature, favicon, color palate): $35
Add-ons (Etsy shop banner, business card design, custom social media icons, sidebar header images): $5 each
If you're interested, email me at themamma @ eclecticmamma.com and we can get started!
Me In Real Life
I'm going to Snap this year (April 19-21) and I'm also trying to figure out how to go to Breathing Space in May! I love getting together with other bloggers and people that I know in the big glowy box on my desk, and so I would love to get together for a craft night or dinner or something in Utah Valley (or I'm willing to drive up to Salt Lake about once a month). If you're in the area, send me a message on Twitter! I'm @eclecticmamma.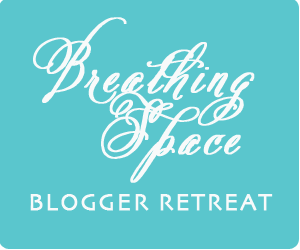 Button!
Hey, I finally designed myself a couple buttons! It's… Fun? Well, I'll probably make a few more as time goes on. I may even get addicted to this. Oh dear.
Copy-paste the following into wherever the heck you put it:
If you have the same weird sense of humor as me, you can copy-paste the following into wherever the heck you put it: